Activities

Stonefly Lodge is an ideal base from which to explore the Abel Tasman Nelson Lakes and Kahurangi National Parks, along with all the wineries and craft studios the region is renowned for. The location for the Lodge was chosen not only because of the unique river settings and world class fly fishing opportunities but because of its central position in relation to the main attractions of the wider region which are the three of New Zealand's major national parks, and the Nelson's regional wineries all within an hour's drive from Stonefly Lodge.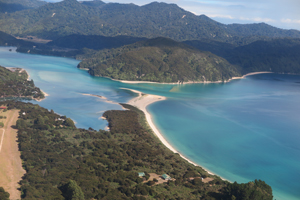 Abel Tasman National Park (Coastal)
Arguably the most beautiful park in New Zealand the Abel Tasman National Park is predominantly a coastal park, and is admired for its golden sandy beaches, tranquil lagoons, fascinating rocky outcrops and beautiful, unmodified estuaries. There are several coastal walking tracks which wander through the forest and along the edge of the sea.
Activities on offer as a day tour from the lodge are: Guided nature walks along the lake edge, and a boat cruise.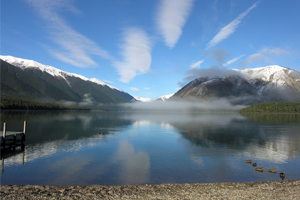 Nelson Lakes National Park (Alpine)
Comprises 101,753 hectares of beech forest, valleys, isolated glacial lakes and craggy peaks, clear streams and home to native Bellbirds and Kaka among many others.
There are networks of short tracks exploring the forest, lake shore and glacial features of both lakes.
Activities on offer as a day tour from the lodge are:
Guided nature walks along the lake edge, and a boat cruise.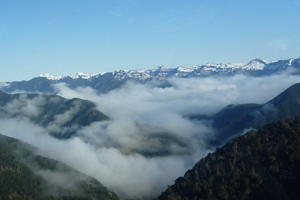 Kahurangi National Park (Wilderness)
One of New Zealand's newest National Parks and New Zealand's second largest National Park Kahurangi covers most of the north western corner of the South Island and has diverse virgin forests, alpine flora, wild rivers and a wide array of landforms. It is home to over half of New Zealand's 2400 native plant species.
Activities on offer as a day tour from the Lodge are: Guided and unguided walks.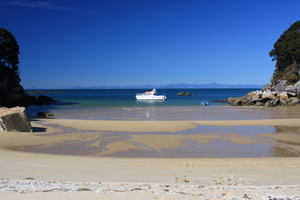 Abel Tasman National Park - Private Charter Boat cruising
The tour starts with a transfer from Stonefly Lodge after breakfast to Stevens Bay at the south end of Abel Tasman National Park. Here your private charter catamaran awaits in a secluded bay. After boarding your boat at Stephens Bay we cruise around the headland to Split Apple Rock, taking our time to enable you to get the best views and photos during your scenic cruise.
Read More About Our Tours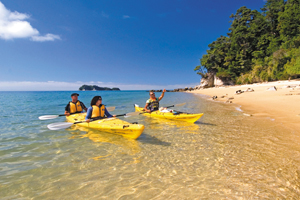 Abel Tasman - Sea Kayaking
Showcasing the seal colony and habitat, granite headlands, with a scenic walk in one of the best sections of the park with Maori and European stories and legends. Transfer from Stonefly Lodge to meet the 830am aqua taxi north to the golden expanse of Onetahuti beach to discover New Zealand fur seals at Tonga Island Marine Reserve.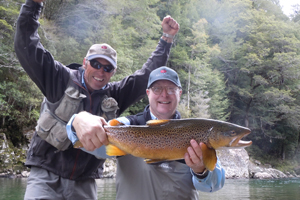 Fly Fishing
This region of New Zealand is world renowned for its trout fishing rivers, so many reachable from Stonefly Lodge. Expert guided fly fishing for both the novice or the experienced fly fishing enthusiast.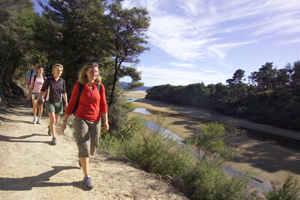 Guided Hikes
Stonefly Lodge can offer fully exclusive guided walks in all three of the National Parks only a short drive from the Lodge. Our local guides are experienced hikers, know the region well and have a passion for showing the best of the parks to our guests. They are keen to share with you its wildlife and natural history as well as the stories of the original inhabitants, the Maori people.
Read More About Our Guided Hikes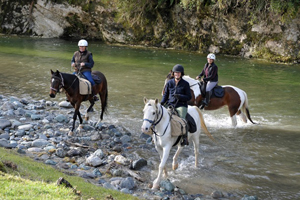 Horse Riding
Very close by to Stonefly Lodge our horse operator offers a professional experience well off the beaten track with spectacular scenery. We like to keep trips small (five people or less) and personal, so you will be well looked after while still experiencing a sense of adventure.
Read More About Our Riding Offerings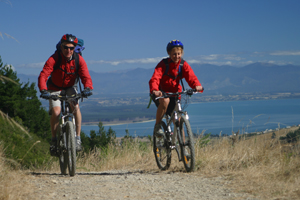 Guided Cycling
The Nelson Region is the Heart of Biking in New Zealand. It's home to two Great Rides; the family friendly Tasman's Great Taste Trail and the exhilarating and historically rich Dun Mountain Trail, all within easy ride from Nelson Airport. The region also boasts some of the very best mountain biking in the world.
Read More About Our Guided Cycling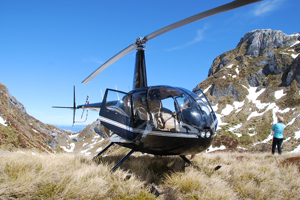 Heli Tours- scenic
Stonefly Lodge, with it's own helipad right at the front door, and centrally located between the three major National Parks provides a perfect base from which to explore the region by air. Many tailormade scenic tours can be arranged..
Read More About Our Heli Tours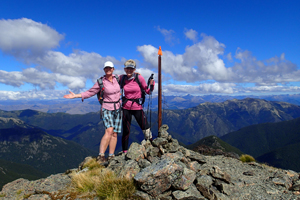 Heli Biking / Hiking
Need to get the most out of the spectacular scenery surrounding the lodge, then fly by helicopter to a remote peak in a pristine mountain range and walk or mountain bike in areas too hard to get to by normal means.
Read More About Our Heli Biking and Hiking Offerings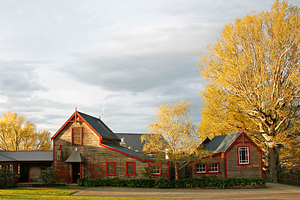 Wine Tours
Nelson has an unfair share of award winning wines, reflecting the expertise and commitment to providing world class quality. Join the winemakers, viticulturists, and vineyard owners to experience the best of the boutique vineyards in this well known wine region. Stonefly Lodge is ideally situated to access these interesting wineries, all in a days travel.
This tour can be a fully guided personalised tour or self drive.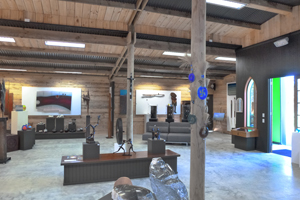 Art/Craft Tours
Nelson acts like a giant culture magnet attracting both artists and visitors in a fusion of creativity that exists all year round. Over 350 working artists are based throughout the region, offering a rich diversity of styles and many are within an hours drive from the Lodge where the artists invite visitors into their home-based studios and welcome the opportunity to talk about their work.
This tour can be a fully guided personalised tour or self drive.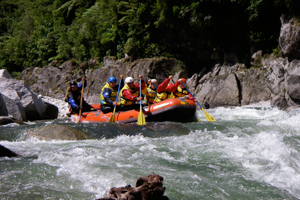 White Water Rafting
A short drive from the lodge snow capped mountains, lush rainforest and stunning river valleys provide the backdrops for an ideal rafting adventure. A range of whitewater rafting trips catering for all ages and experience levels keen for an adventure. Full day rafting trips or half day rafting and inflatable kayaks provide plenty of exhilarating moments and spectacular scenery.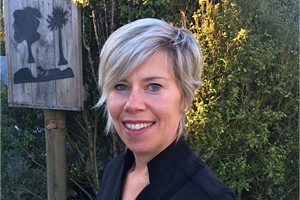 House Massage
After an adventurous day exploring the wonders of this spectacular region you may wish to spoil yourself with a massage from our experienced and qualified massage and beauty therapist. Enjoy this relaxing massage in the privacy of your own room.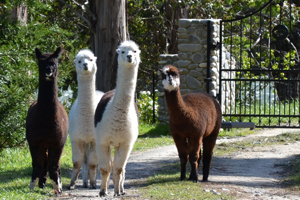 On the Farm
Part of our 150 acre property is dedicated to our hobby farm. Kate's animals are her pride and joy, and guests are encouraged to visit and help feed the Alpacas, goats, sheep , ducks and chickens that make up our collectve pets. Guests are also encouraged to visit our produce garden to pick some fresh fruit, vegetables, or herbs for the kitchen.
Send for free DVD on Stonefly Lodge